Codingbug was delighted to be asked to work with Annie Lywood – the founder of Bonnie Binary – to deliver a 'wearable technology' workshop for 50 students at Newent Community School in Gloucestershire at the end of the summer term.
We gave the students an introduction to 'wearable technology' and they then had a go at making their own badges. We brought in all the materials the students needed for the workshop, including electronic components, conductive threads, felt… and examples for them to try.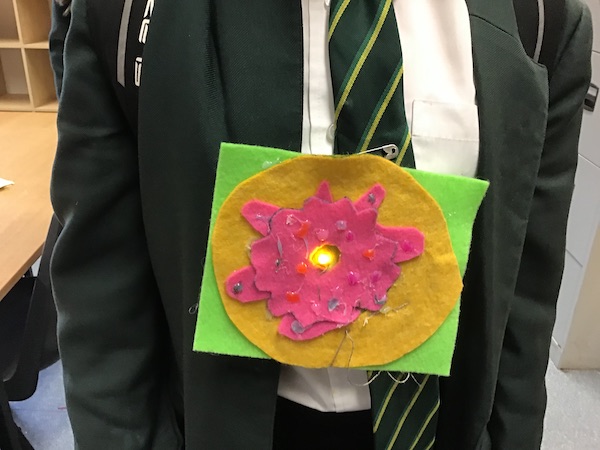 The school provided many of the extra tools we needed for the workshop, including crocodile clips and multimeters.
The students were a real pleasure to work with. They all learned to use conductive yarn, sewed in their first 'soft circuit' and made their badges light up. As always, debugging is an important part of the process and they all had a go at using the multimeter for that purpose.
A big thank you for Mr K. for treating us so well and staying with us throughout the morning and afternoon sessions. We hope to repeat the experience again in the near future.