Code, create and have fun.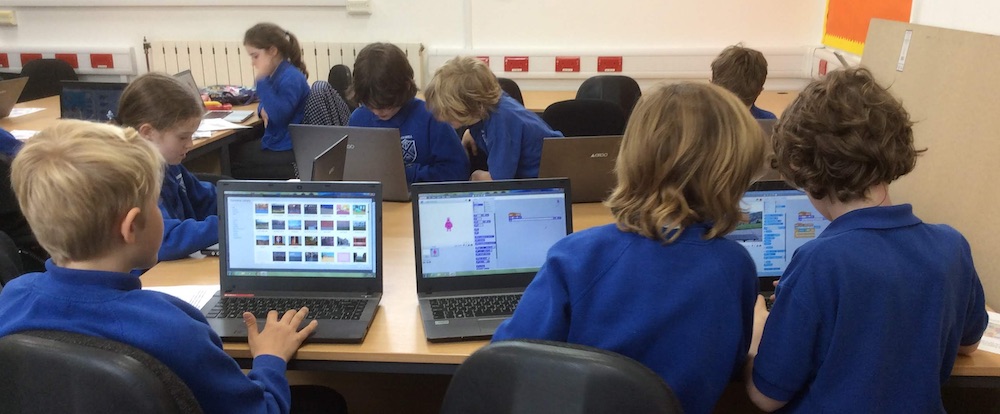 Codingbug is a provider of coding clubs and digital making in North Somerset. Check out the term dates for your school.
Summer of Code 2019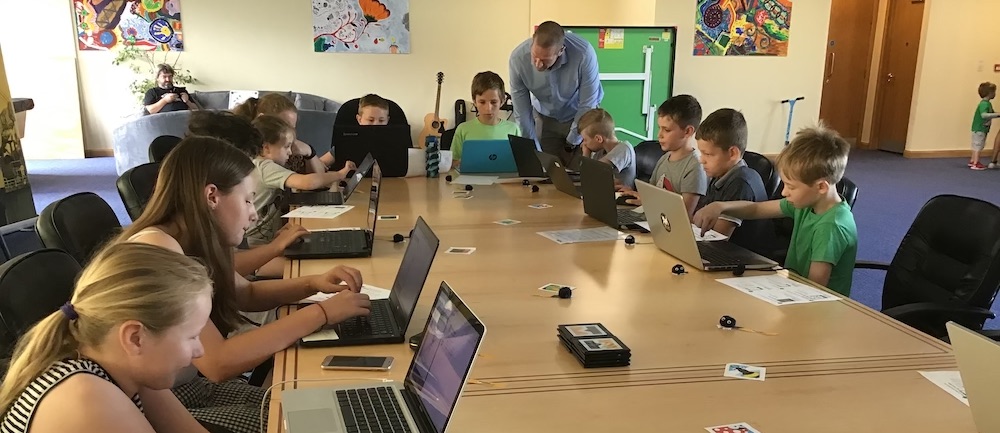 Our Summer of code 2019 took place at Viper Innovations in Portishead. Read more about it.
Soft circuits workshops (e-Textiles)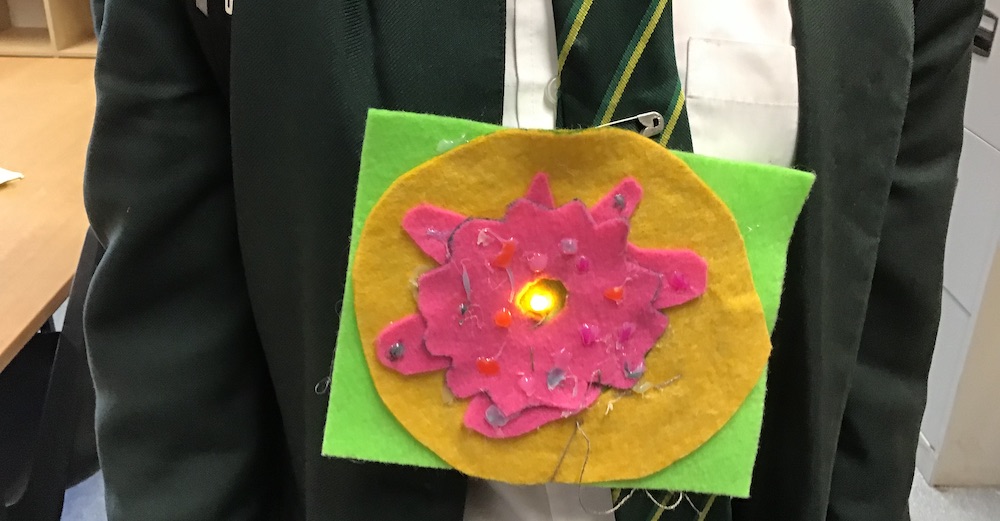 We come to your school and introduce your students to wearable technology with a series of e-Textiles projects. Check out the projects page and read about our latest workshop at Newent Community School.
Paper circuits workshops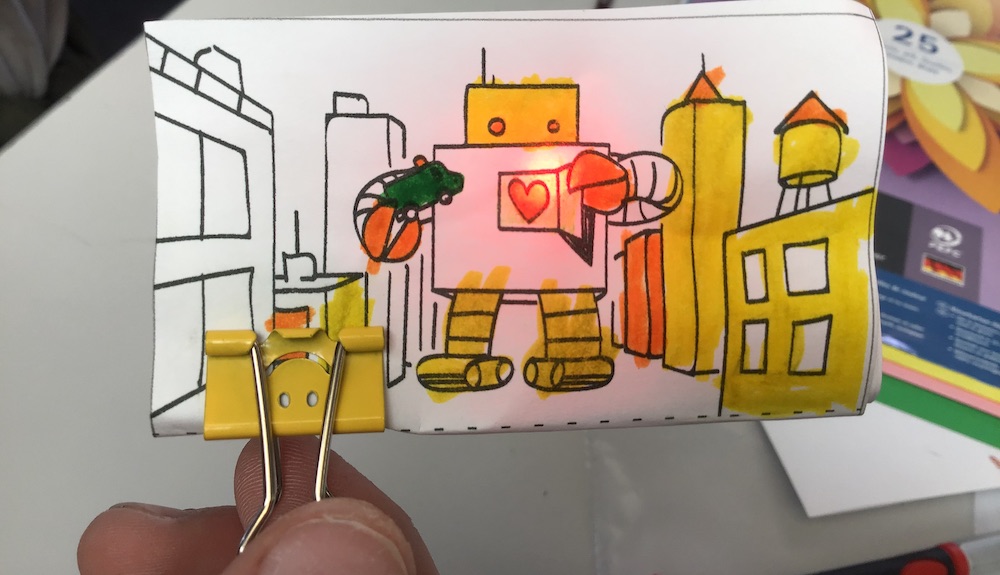 In this workshop, students learn the basics of electronic circuits using arts and crafts. Read about our latest workshop.
Coding with robots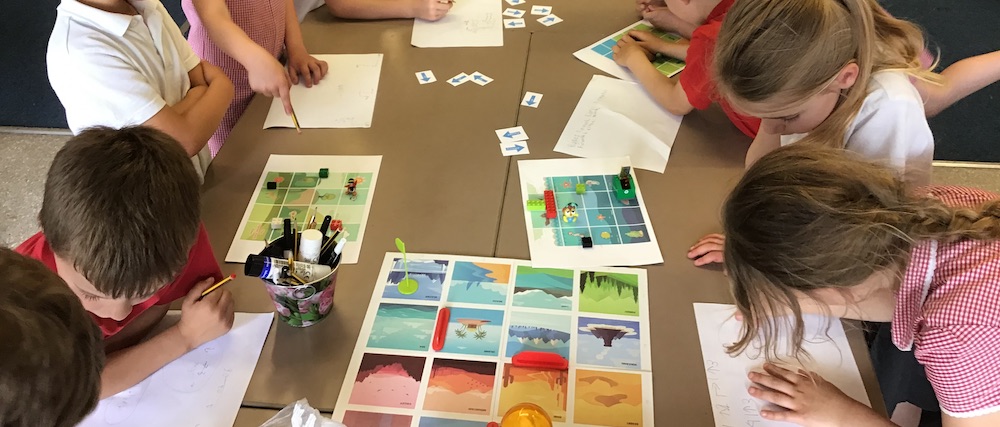 Learning to code with robots for Key Stage 1. The children learn the basics of robotics with the Codingbug robot. Learn more.
Coding with the micro:bit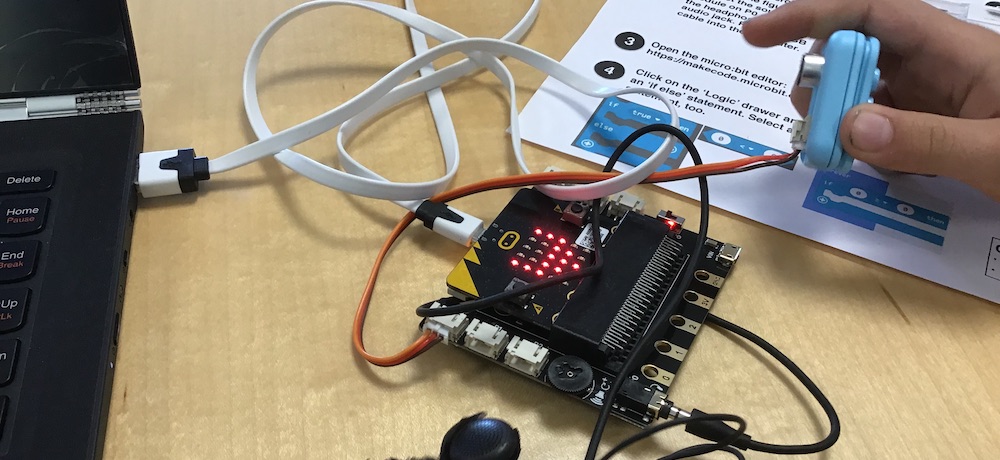 Workshops on physical computing with the micro:bit and sensors. Read more on our blog.
Python workshops

Is your child ready for text-based programming? Come to our next Python workshop. Contact us for more details.