This course is suitable for students primarily aged 9 – 12 years old, who love playing Minecraft and wish to learn how to program mini-games, automated builds, and change gameplay behavior in Minecraft.
Children will learn:
programming concepts using Microsoft Code Builder
computational thinking
how to automate tasks in Minecraft with code
problem solving and debugging
how to collaborate with others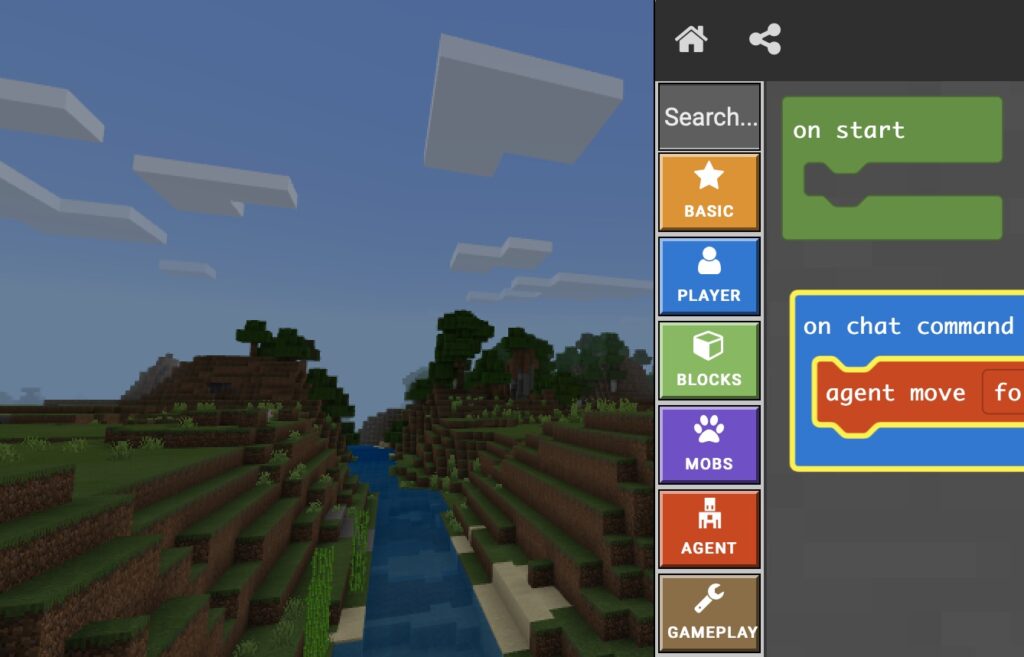 Dates (Sept-Oct 2021)
Thursday 16th September
Thursday 23rd September
Thursday 30th September
Thursday 7th October
Thursday 14th October
When?
After school from 4 – 5pm.
Requirements
This course is delivered live online. You will need…
a laptop/desktop with audio and video
a good broadband connection
it is also recommended you install the latest version of a browser (Google Chrome, Edge or Safari)
Minecraft Educational Edition installed.
Win10 or macOS operating systems are required.
Price £75
5 live online lessons
Access to a virtual classroom
Access to lesson activity sheets
Minecraft Educational license access