This term the children have learnt how code plays a fundamental part in our physical world.
To demonstrate this, we used a variety of sensors which the children were able to use with the micro:bit. They used code to make a fan turn, to turn lights on and off, and to control music… among many other things.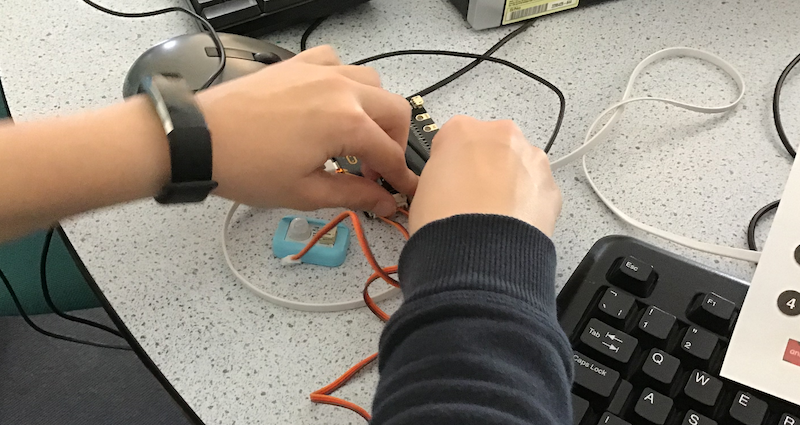 Using the micro:bit, together with sensors, gave children the opportunity to learn about 'inputs' and 'outputs', digital and analog signals.
I loved observing how playful and engaging this can be and how the children used this as an opportunity to collaborate to make stuff work.
Here is a short video of one of the activities: