One of the schools I work closely with had their Learning College program in late Spring. I had the opportunity to work with twelve children, who learnt the principles of electronic circuits, sewing and working collaboratively to produce an electronic bug and an interactive bookmark. It was great to see a 50:50 gender split in this workshop, which I hope to repeat again. If your school is interested, please get in touch.
The electronic bugs were made of felt and a sewn in with conductive thread that completed an electronic circuit. A switch button turned on the eyes (LEDs). In the process, the children learnt about electricity, sewing and how electronic circuits work.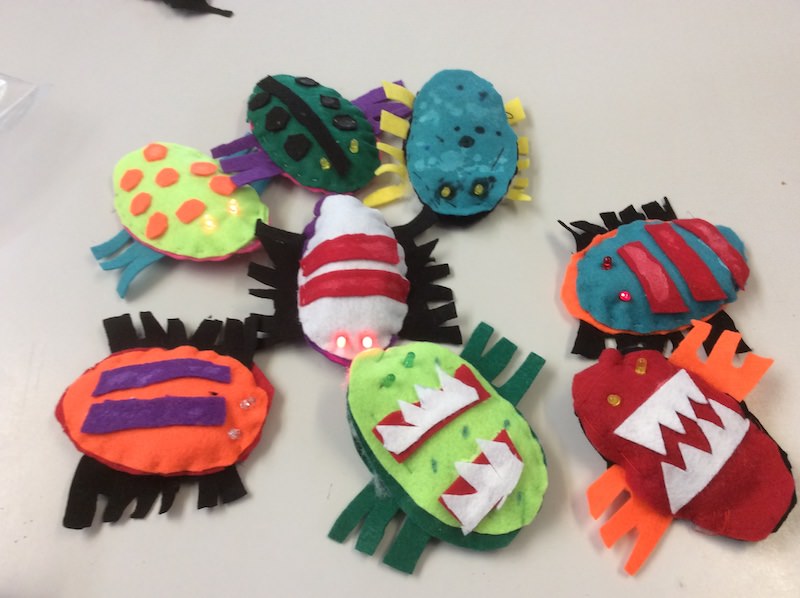 We also used felt material for these bookmarks. The children sewed in a circuit with a push button behind the 'nose' that when pressed, lit up the cat's eyes.