Over the summer we delivered many coding clubs and workshops at some of the libraries in North Somerset. After a short break, we are pleased to be able to offer a couple of workshops in the forthcoming October half term.
Coding in Minecraft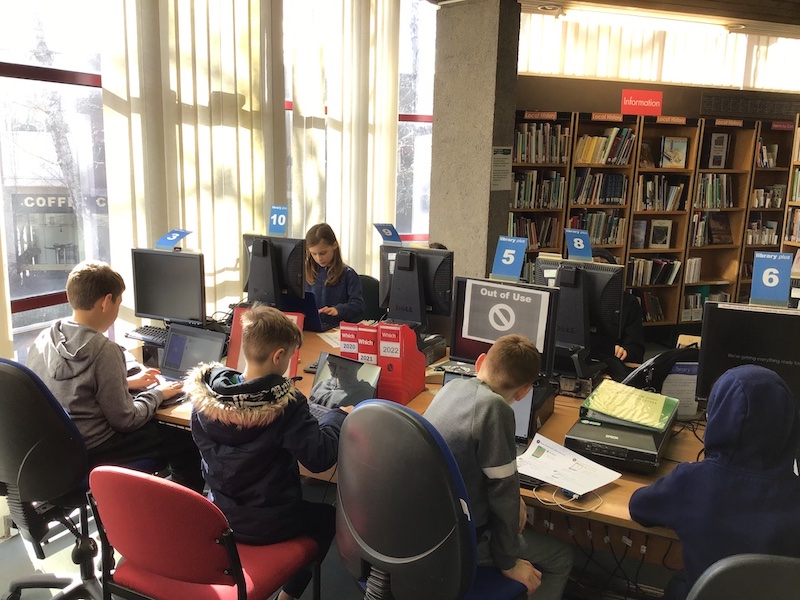 The Coding in Minecraft workshop will be held at Portishead library on Tuesday 25th October 2022.
This workshop will start your child on their coding journey. We will be introducing your child to coding using one of the most popular gaming platforms for young people. It enables children to be creative, learn problem solving skills and learn to code while playing in a safe environment.
This is not a course to teach how to play Minecraft but rather how to modify a Minecraft world with code, create small games and interact with one another. Along the way, children also develop problem solving skills by solving coding puzzles.
The workshop is suitable for beginners and all coding abilities. More information and how to book.
Game Pixel Design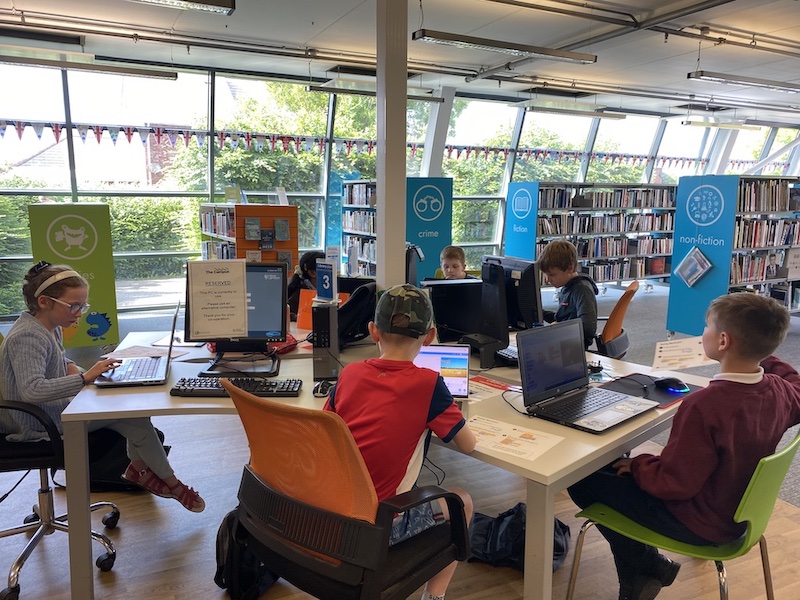 The Game Pixel Design workshop will be held at Yatton Library on Thursday 27th October 2022.
If your child loves playing computer games, why not let them create them too! This course will show the children how to design and make a game. They will draw their own characters and create a story for their game.
Everyone is welcome. Older students (Year 6, 7 and 8's) will create a more complex game which they will be able to publish.
For more information and how to book.