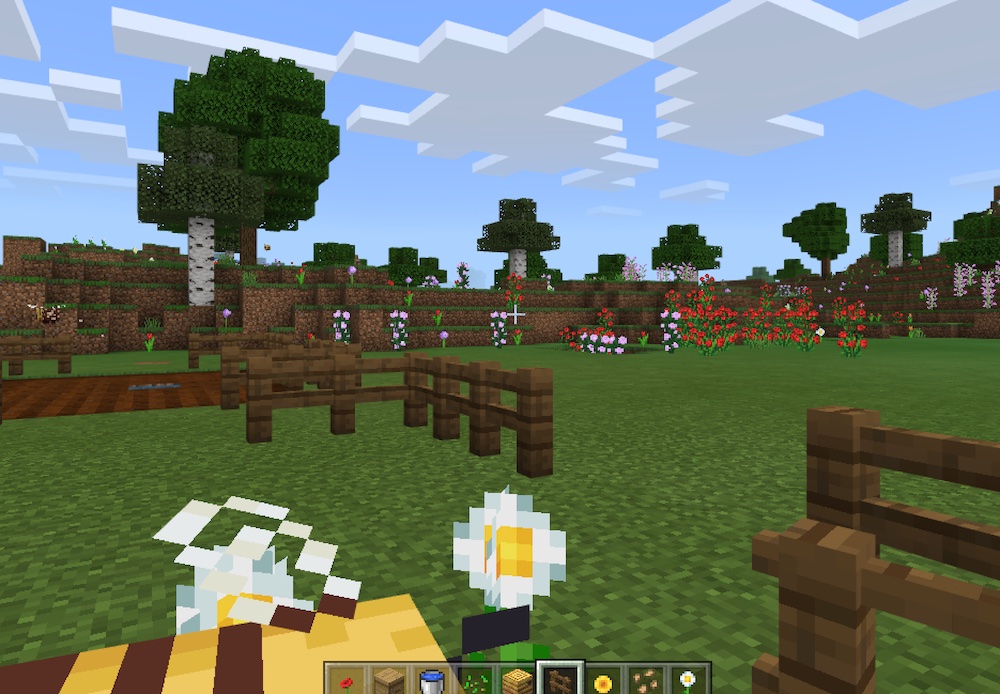 Minecraft has been a part of growing up fro many children – my daughter included. The game has also evolved into an educational resource – with many subjects now taught – at least in part – through the platform.
Learning computer science within Minecraft has been available for quite some time using the RaspberryPi and the Python language. However, in 2017 Microsoft released a set of programming tools accessible for students and educators via is Minecraft Education Edition.
At Codingbug, we have been using Minecraft to learn to code. Children who are familiar with Scratch will find coding in Minecraft a familiar welcoming environment.
During the 2021/22 academic year, our Minecraft coders learnt how to modify a Minecraft World, created mini-games, and automated builds with code. Yes, in Minecraft it is easier to create a wall with code than it is to 'mine' it and build!
Coding in a 3D game is harder than coding a 2D game, but the children rise to the challenge and nothing seems daunting or complicated when you can play and interact with it afterwards. Furthermore, the children love being able to see their friends' avatars and collaborate with one another.
Our next Coding in Minecraft course for primary school children returns this October half term (2022) and we look forward to having more hours of fun building with code.