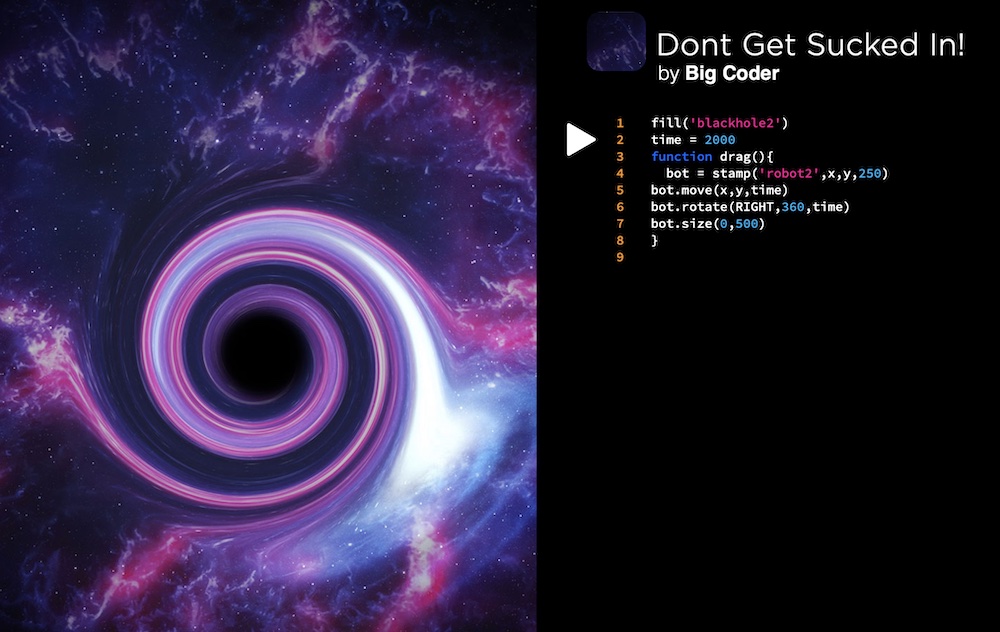 Over the last five weeks in one of our online coding clubs a group of Year 5 and 6 students have been making Apps using the JavaScript language.
Most of this particular group have been coding with Scratch for sometime and have a good understanding of basic computer programming principles. Most of them have also been learning online together since March 2020.
Learning to program in JavaScript is very different from making projects in Scratch. For a start, the children need to type in code and build an understanding of some of the issues that always come up when using text based programming – that is, bugs and how to debug.
The group have also learned about coordinates, variables and functions, and used the knowledge they have gained to make their own Apps and interact with them. I'm grateful to Bitsbox for creating a fantastic platform that provides fun characters and scenes for playing with.
It has been rewarding for me to witness how the children have understood the concepts quickly and applied them to their own projects.
There's also little doubt that this group have developed their digital skills over many months of learning and collaborating together online. It's great to see how comfortable they are using online chat and sharing their projects with their peers.
Well done to everyone that took part. Next term the children will be learning how to program the micro:bit.