Years 5 – 6 (Term 5)
Wednesdays 4:00pm – 5:00pm (online)
Term Dates: April/May 2021
28th April
5th, 12th, 19th & 26th May
At coding club the children learn computational thinking, the fundamentals of computer programming and digital skills. They also learn to collaborate with each other in a fun and friendly environment. We use a virtual classroom and online interactive lessons.
Make games with Bitsy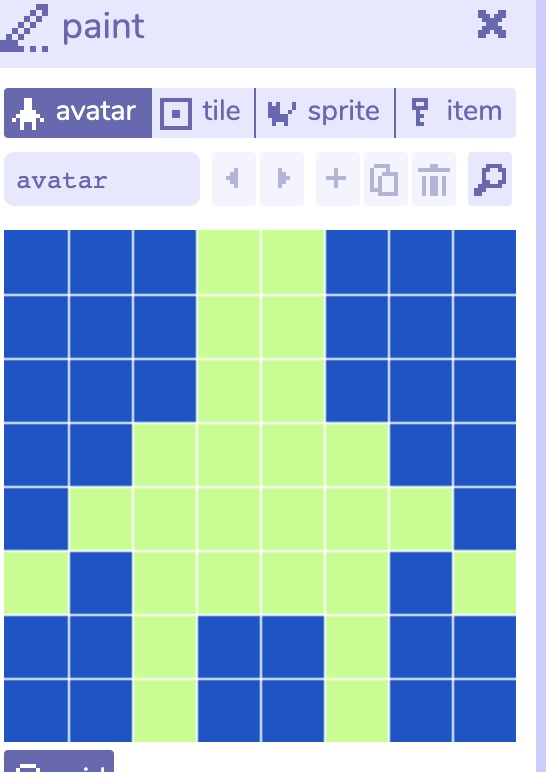 The children will use the Bitsy pixel design platform to create pixel characters and build a game.
The children will also learn about design development concepts and problem solving.
Make pixel characters
Learn game design concepts
Create a magical world for your characters
Learn to debug and problem solve
This course is suitable for children in Year 5 and Year 6, who are already familiar with coding and want to develop their game design skills.
Requirements
The children will need a laptop/desktop device with camera and audio.
The latest version of the Google Chrome browser
Contact us if you have any questions. Spaces are limited.