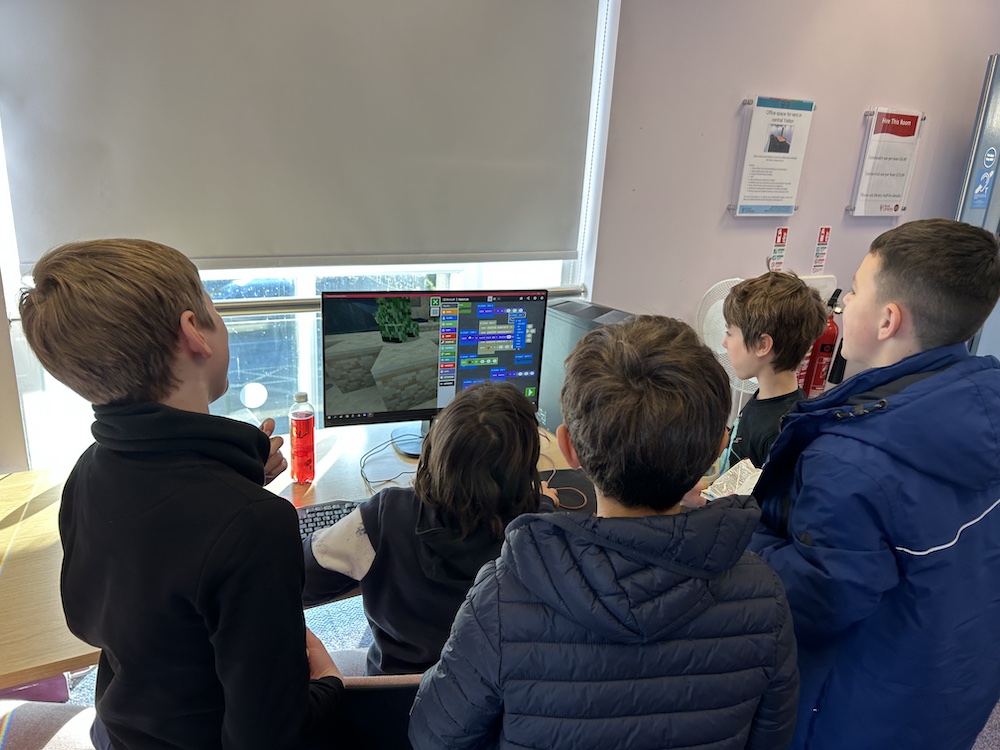 I love teaching coding in Minecraft to young people simply because it's such a creative environment. My workshops give children the opportunity to learn to code and then use this to automate tasks that otherwise would have taken them a long time to do!
Unfortunately, many children are missing out as Minecraft Education is only used in some schools. However, once the children have been introduced to Microsoft Code Builder – the coding platform within Minecraft – and picked up how Minecraft 3D coordinates work, it soon opens up a whole world of possibilities, exploration and play.
As I've said many times before, I'm a strong believer that learning through play is an important element in education – and the same is true when learning to code.
In our workshops we cover the principles of computer programming, computational thinking, collaboration and problem solving skills.
My next Coding in Minecraft workshop is on 25th July 2023 at Yatton library, North Somerset.