at Yatton Library
In this three hour workshop, the children will be introduced to text-based coding by creating fun apps that work on their phones, tablets and the web. They will use an online phone simulator and an online editor to create their Apps.
This workshop is suitable for 8 – 12 year olds.
Children will:
learn how Apps are made
learn basic computer programming principles.
learn how to add backgrounds, embed sound and animate characters
create many Apps to gain practice and experience
learn to debug, share and collaborate with peers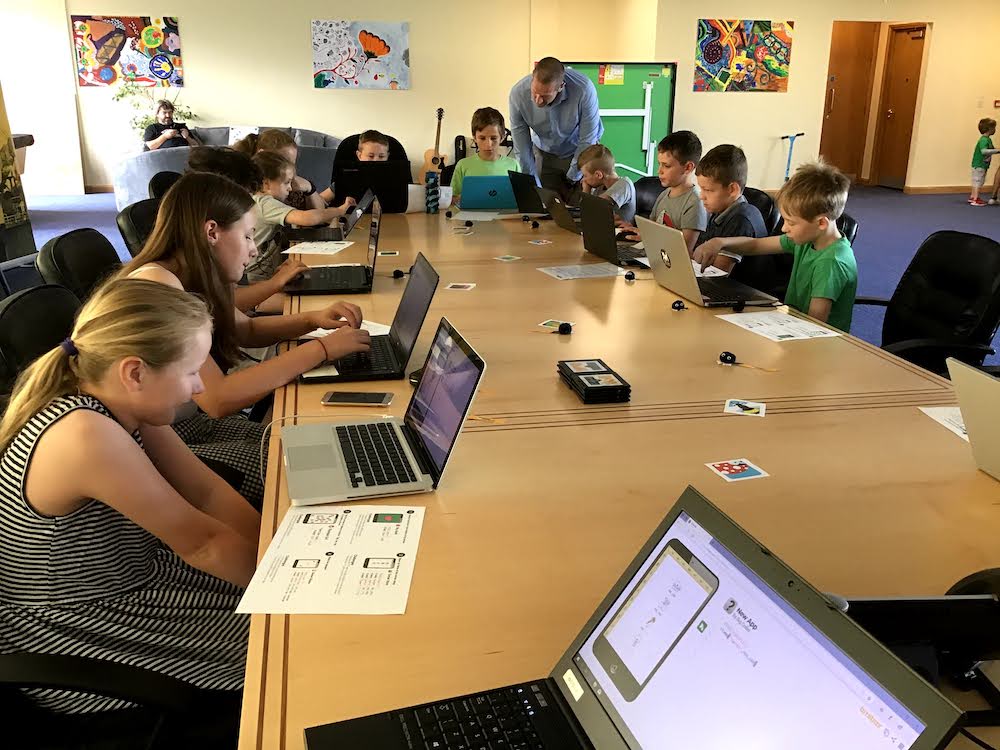 Places are limited
Time and Place
The workshop will take place at Yatton library:
9:45 – 12:45pm
Yatton Library
48 High St,
Yatton,
Bristol BS49 4HJ
Requirements
Bring a laptop and cables with the latest Chrome browser installed.
Cost £48