at Yatton Library
A three hour coding workshop suitable for children 8+
In this course students will be introduced to the micro:bit and will learn how to connect it to other devices in order to control a light, a fan, etc.
If you are curious about how the world works around you, then this workshop is for you.
Students will:
learn principles of programming
learn about analog and digital inputs and outputs
learn about sensors and how to use them with the micro:bit to operate a physical device
learn to use and connect a motion sensor, a push button, a sound sensor, an LED light and a mini servo.
program the micro:bit to operate with the sensor
learn to problem solve
learn to collaborate with others
Places are limited.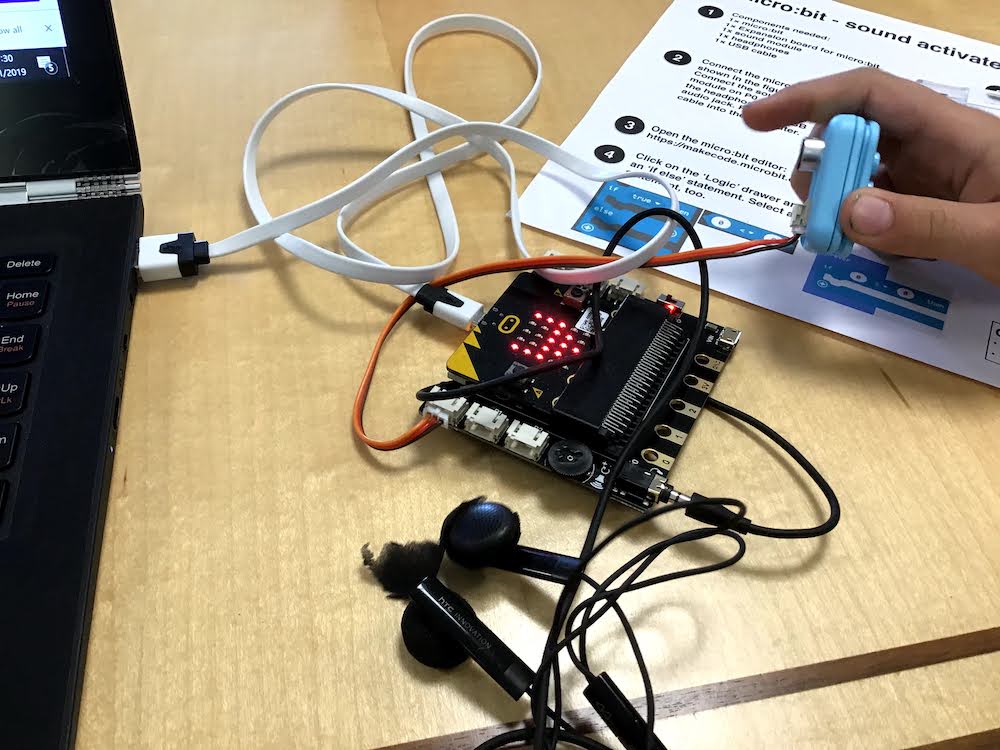 Dates (April 2023 – half term )
Time and Place
The workshop will run on Tuesday 11th April from 9:45am – 12:45pm at:
Yatton Library
48 High Street,
Yatton,
Bristol
BS49 4HJ
Requirements
Bring a laptop and charger with the latest Chrome browser installed. Micro:bits will be provided for the duration of the workshop.
Cost £48