at Nailsea Library
This 6 week coding club is suitable for 9 – 12 year olds.
This course will introduce the students to text-based coding by creating many fun apps that work on their phones, tablets and the web. They will use an online phone simulator and an online editor to create their Apps.
Students will:
learn how Apps are made
learn basic computer programming principles.
learn how to add backgrounds, embed sound and animate characters
create many Apps to gain practice and experience
learn to debug, share and collaborate with peers
Places are limited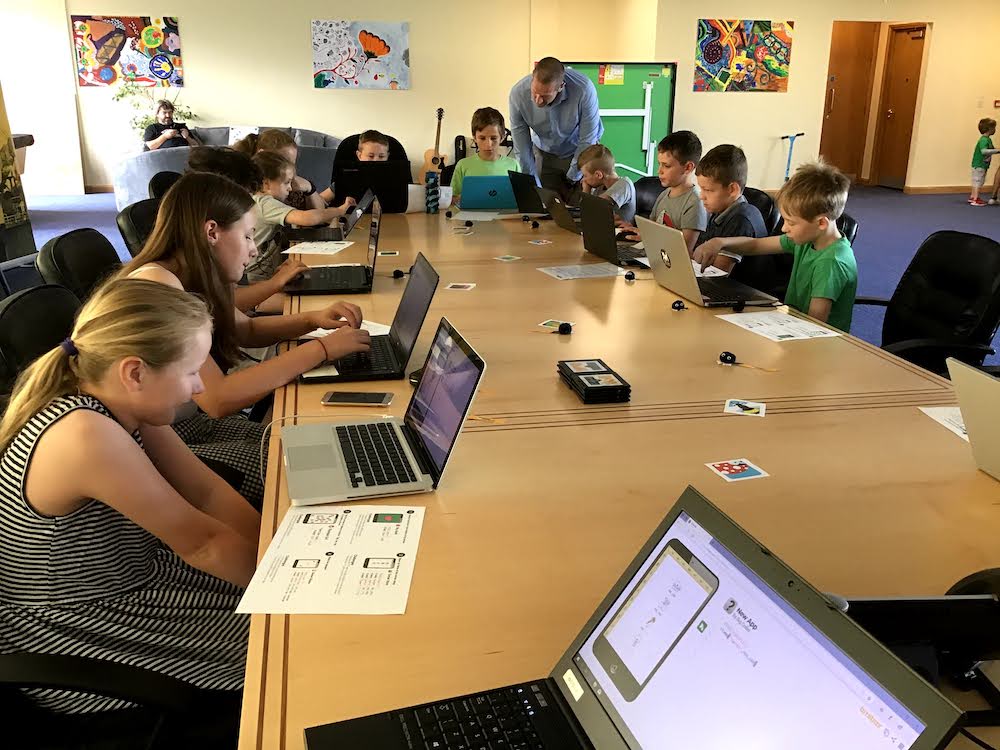 Dates (March – April 2022 )
Saturday 5th March
Saturday 12th March
Saturday 19th March
Saturday 26th March
Saturday 2nd April
Saturday 9th April
Time and Place
The sessions will run on Saturdays from 9:45 – 10:45am at:
Nailsea Library
23-24 Somerset Sq,
Nailsea,
Bristol
BS48 1RQ
Requirements
Bring a laptop and cables with the latest Chrome browser installed. We will have some available if you cannot bring your own.
Cost (FREE)
This free workshop is offered as part of The Learn to Code programme, a North Somerset Works Together project
Other courses at Nailsea Library
The Learn to Code programme is part of North Somerset Works Together, a North Somerset Council project.
This project is funded by the UK Government through the UK Community Renewal Fund.